From Mondays to Sundays, from 7h to 23h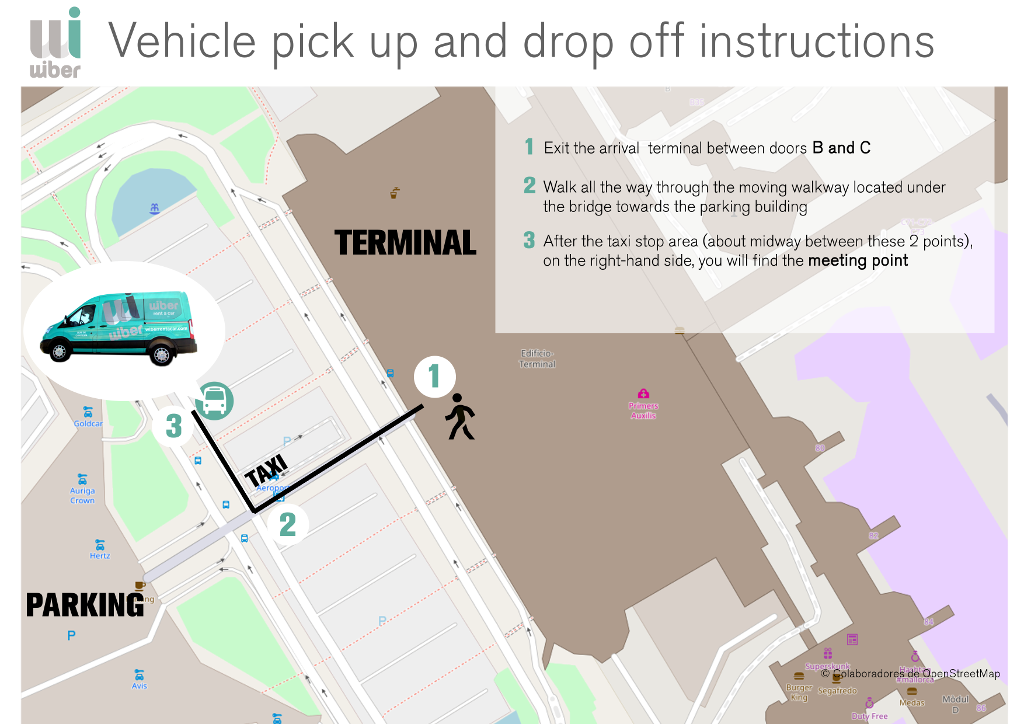 Please follow the instructions below to reach the minibus area, where our shuttle will be waiting for you:
Exit the arrival terminal between doors B and C
Walk all the way through the moving walkway located under the bridge towards the parking building
After the taxi stop area (about midway between these 2 points), on the right-hand side, you will find the meeting point
Our Wiber shuttle provides a continuous journey between the meeting point and the Wiber office. The approximate time of the ride (roundtrip) is 10 minutes approx. In the case that the shuttle is not located on the meeting point at the arrival, please note that it will arrive within the estimated timeframe.
Important: we suggest you keep this information with you to the arrival at destination.